Senior Associate, Wellington
Andrea Pazin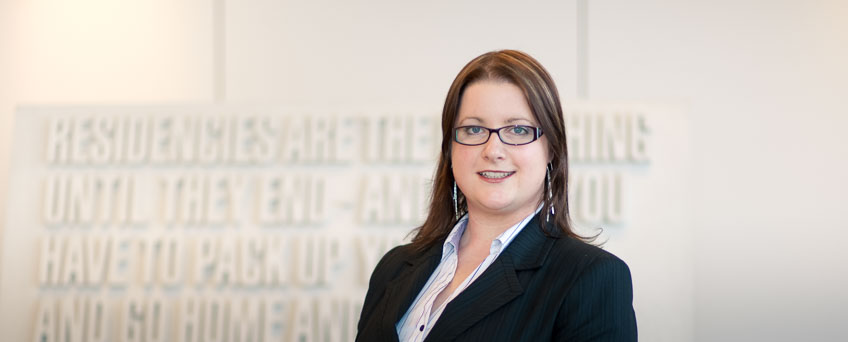 ---
Profile
Andrea specialises in employment law, health and safety, alcohol licensing, civil litigation and dispute resolution and education work.
Andrea advises public and private sector employers and individual clients on all aspects of employment law, including discipline and dismissal, performance management, change management and redundancy, holidays and leave, collective bargaining, strikes and lockouts, health and safety, bullying and harassment, discrimination, stress and privacy.  Her practise also includes advising clients on public, civil and education law issues.
Andrea regularly drafts and reviews employment agreements, policies and independent contractor agreements for employers and employees, and provides advice on collective bargaining.
Andrea regularly represents clients in mediations and negotiations, and appears in the Employment Relations Authority and Employment Court.
Andrea has acted on a range of civil litigation matters contested in various tribunals, the District Court, High Court, and Court of Appeal.
Andrea provides clients in the hospitality industry with alcohol licensing advice including applications for new licences, renewals and variations.  She represents clients at District Licensing Committee hearings, before the Alcohol Regulatory and Licensing Authority and in the High Court.  She has acted for new and existing licence holders, duty managers, objectors, the Medical Officer of Health, and other private and public entities.
Andrea has significant experience advising clients in the Early Childhood Education sector on various employment, privacy and human rights issues.
Member of the Wellington Branch of the New Zealand Law Society Employment Law Committee
---
---
Work highlights
Appearing as Counsel in the Employment Court
in cases involving the interpretation of good faith obligations in section 4 of the Employment Relations Act and the initiation of collective bargaining
Successfully assisting with the representation of a public sector organisation
in a complex case involving superannuation entitlements in the Employment Court
Representing clients and achieving successful outcomes
at mediations in unjustified disadvantage and unjustified dismissal cases
Providing employment advice
through a legal hotline for a number of client organisations
Speaking at national conferences
on employment issues including disciplining and dismissing employees, restructuring, holidays and leave, education and health and safety
Assisting KiwiRail
to review and update its full suite of employment agreements and offer documentation
less
---
Alternate contacts

Peter Chemis
Partner, Wellington
Peter specialises in employment law, industrial relations and related areas, and leads Buddle Findlay's national employment team…
DDI +64 4 498 7339
M +64 27 444 6619

Hamish Kynaston
Partner, Wellington
Board of Management
Hamish specialises in employment relations, litigation, health law, health and safety, and education…
DDI +64 4 462 0439
M +64 21 279 2147
---