Senior Associate, Wellington
Anna Bloomfield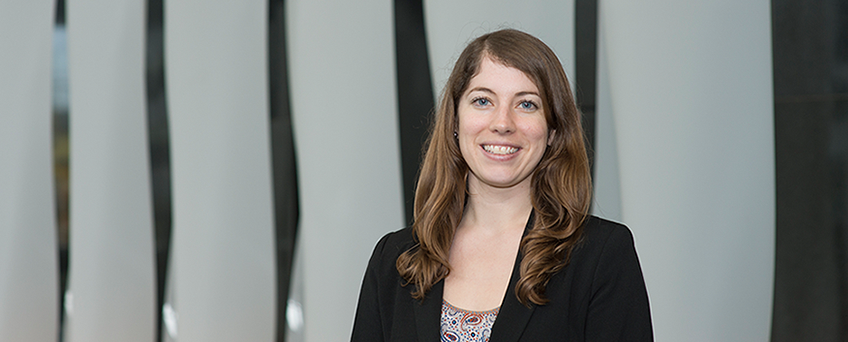 ---
Profile
Anna specialises in civil and commercial litigation and dispute resolution. She advises on contractual disputes, company law, Fair Trading Act claims, trust law, negligence, public law, insolvency and debt recovery, and defamation.  Anna has a particular interest in cross-border disputes.
Anna enjoys acting for a broad range of public and private sector clients. She has appeared as junior and lead counsel in a number of different courts and tribunals in New Zealand and Australia.
Before re-joining Buddle Findlay, Anna worked as a senior associate in Gary Born's international arbitration team at Wilmer Cutler Pickering Hale & Dorr LLP (WilmerHale) in London. She has also worked as a legal aid solicitor in Northern Australia. Anna has an LLM in public international law from the University of Cambridge.
---
---
Work highlights
Acting for Callaghan Innovation
in a challenge to a creditors' compromise under the Companies Act 1993 and related breach of contract and defamation action (ACC & Ors v Trends Publishing International Limited [2015] NZHC 3316)
Advising the Ministry of Foreign Affairs and Trade
on legal negotiations arising out of an international aid project in the Pacific
Acting for Mike Pero (New Zealand)
to enforce its franchise agreement, including applying for and obtaining urgent interim injunctions against seven separate franchisees (Mike Pero (New Zealand) Limited v Heath & Ors [2015] NZHC 2040)
Acting for some of the trustees of the Crown Forestry Rental Trust
in a dispute concerning the trust's administration (New Zealand Maori Council & Ors v Foulkes & Ors [2014] NZHC 1777)
Advising Contact Energy
on a range of matters, including customer disputes, claims under the Public Works Act, and metering certification requirements under the Electricity Industry Participation Code
Acting for Steel & Tube
in a contractual dispute arising from a complex ICT agreement
more
---
Alternate contacts

Partner, Wellington
Scott specialises in litigation, insolvency and credit recovery law. His practice includes banking, insurance and commercial...
DDI +64 4 498 7349
M +64 21 822 929

Partner, Wellington
Seb specialises in advocacy and litigation, with a particular focus on contract, Companies Act, commercial and trust issues....
DDI +64 4 462 0839
M +64 21 844 428
---