Special Counsel, Wellington
Kerry Beaumont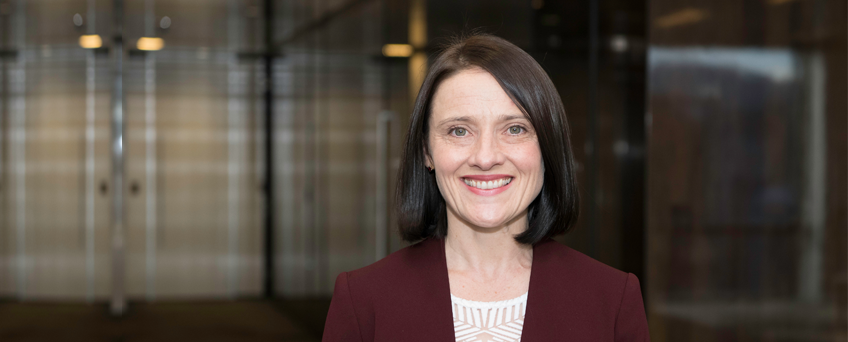 ---
Profile
Kerry specialises in banking and financing law with a particular focus on financial services regulation, Anti-Money Laundering and Countering Financing of Terrorism Act (AML/CFT), debt capital markets, fintech and the use and regulation of derivatives.
Kerry advises both domestic and international clients on all aspects of New Zealand financial services regulation and is an expert on the anti-money laundering and countering financing of terrorism regime.  She also acts for a broad range of financial market participants on banking and finance transactions, including Medium Term Note (MTN) and US Private Placement (USPP) programmes, club and syndicated loans and securitisation programmes.
Member of the advisory panel to the AML/CFT supervisors on the 'Phase 2' AML reforms
Member of the Women in Restructuring and Insolvency Committee (Wellington)
---
---
Work highlights
Advising clients on financial services regulation
on licensing, registration, authorisation and other matters that impact on their business.  This includes assisting clients in their communications with regulators on licensing applications and other compliance matters
Advising clients on the application of the AML/CFT laws
to their business, including assistance with compliance programmes, applications for ministerial exemptions and assistance with regulatory investigations
Advising and assisting a New Zealand bank
on its set-up in New Zealand and its application for registration under the Reserve Bank of New Zealand Act
Advising both local and offshore financial institutions
including Rabobank on all aspects of financial markets regulation in New Zealand
Acting as New Zealand counsel to debt issuers
on their respective global note and MTN programmes and the issue of Kauri bonds under those programmes
Acting for a large New Zealand company
on a US private placement transaction, associated bilateral bank facilities and swap transactions
more
---
Alternate contacts
Partner, Wellington
Simon specialises in financial sector regulation, payments and clearing systems, and projects and advice for financial institutions...
DDI +64 4 462 0459
M +64 274 476 412

Special Counsel, Wellington
Renee is a member of our Wellington TMT team, specialising in drafting, and negotiating large scale and complex ICT and outsourcing con...
DDI +64 4 498 7308
M +64 21 722 990

Senior Associate, Wellington
Katie specialises in financial regulation, payment law (including clearing and settlement systems), application of consumer laws to...
DDI +64 4 498 7311
M +64 27 410 3706
---