Senior Solicitor, Wellington
Maddie Harris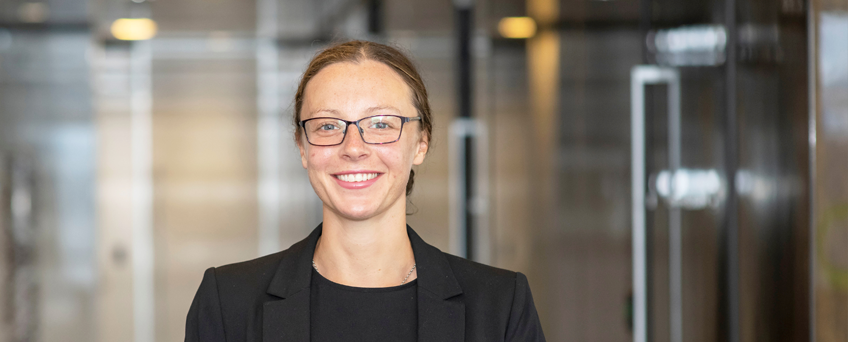 ---
Profile
Maddie specialises in litigation and insolvency matters.  She has appeared in the District and High Court and has experience in alternative dispute resolution processes such as mediation and arbitration. 
Maddie assists with a range of general civil litigation matters, acting for both public and private clients.  Her experience includes private and public law litigation, advising on private international law issues and medico-legal issues.  Maddie is part of our Accident Compensation Corporation team and assists with reviews and appeals of cover and entitlement decisions made by the Accident Compensation Corporation under the Accident Compensation Act 2001.
Maddie advises insolvency professionals and creditors on a wide range of insolvency matters.  She recently assisted with High Court proceedings involving novel issues relating to cryptocurrency and digital property in Ruscoe v Cryptopia Limited (in liquidation) [2020] NZHC 728. 
Before joining Buddle Findlay's Wellington office, Maddie worked as a junior barrister specialising in civil litigation and at a boutique litigation firm in the Waikato. 
Committee member of the Wellington Women Lawyers' Association
---
---
Work highlights
Acting for liquidators
in applying to the High Court for directions under the Companies Act 1993 on novel issues not contemplated by the Act
Advising on the personal liability
of administrators and receivers under the Companies Act 1993 and Receiverships Act 1993
Advising on voidable transactions/charges
and breach of director duty claims
Advising private clients
on joint venture and shareholder disputes
Advising District Health Boards
on a range of matters including contractual disputes and international law issues relating to the application of the Trans-Tasman Proceedings Act 2010 (Australian)
Acting for the Accident Compensation Corporation
on appeals at review and District Court level
more
---
Alternate contacts

Scott Barker
Partner, Wellington
Scott specialises in litigation and insolvency law. He advises both private and public sector clients.…
DDI +64 4 498 7349
M +64 21 822 929

Seb Bisley
Partner, Wellington
Seb specialises in advocacy and litigation, including arbitration and mediation.…
DDI +64 4 462 0839
M +64 21 844 428

Bridie McKinnon
Senior Associate, Wellington
Bridie specialises in a broad range of litigation matters across various jurisdictions. She advises on contractual disputes…
DDI +64 3 371 3563
M +64 21 0252 8460
---