Partner, Wellington
Seb Bisley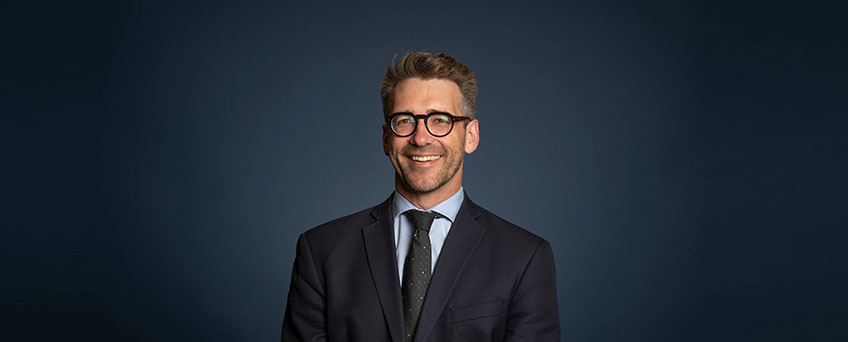 ---
Seb specialises in advocacy and litigation, including arbitration and mediation.
Seb was Benchmark Litigation's New Zealand Lawyer of the Year in 2019, and is rated as a Litigation Star by Benchmark Litigation 2021 and as a Leading Individual by Legal 500 2021.  He is described in the Legal 500 as giving "very high-quality advice that is always sound and sensible", and a "great strategist" with a "clear understanding of what is at the heart of each issue".  He is recommended as a litigator and insolvency lawyer in the Legal 500 2017 - 2021 and Doyle's Insolvency Guide 2016 - 2021.  He is admitted in both England and New Zealand, and has an LLM in competition law from Durham University.
Seb has appeared at all levels of the New Zealand courts.  He regularly appears in the High Court and Court of Appeal.
"Seb is excellent at setting out complex matters in a simple manner. He can convey his message well and tailor his approach to a variety of audiences. He is extremely thorough, but pragmatic and transparent about likely outcomes, and offers alternative ways of doing things."
Benchmark Litigation
"Seb Bisley gives very high quality legal advice that is always sound and sensible"
Legal 500
"A great strategist - extremely thorough, with a clear understanding of what is at the heart of each issue."
Legal 500
Member of RITANZ
Benchmark Litigation: Litigation Star
Legal 500: Leading individual for dispute resolution
---
---
Acting for the Department of Corrections
in a substantial construction arbitration and related proceedings (McVeigh & Ors v Department of Corrections [2020] NZHC 1018; Department of Corrections v Decmil Construction NZ Ltd and Anor [2020] NZHC 2976)
Representing animal rights organisations
in a pro bono case challenging the use of farrowing crates in pig farming on animal welfare grounds (New Zealand Animal Law Association v Attorney General & Ors [2020] NZHC 3009)
Representing Accident Compensation Corporation
in an application for judicial review (King v Accident Compensation Corporation [2019] NZHC 1751) and numerous appeals (eg Sellwood & Ors v Accident Compensation Corporation [2017] NZHC 2604; Hamilton v Accident Compensation Corporation [2019] NZHC 3109; Shand v Accident Compensation Corporation [2020] NZHC 2743)
Applying for the discharge of freezing orders
(Flashoff & Ors v New Zealand Technology Group Hawkes Bay Ltd [2020 NZEmpC 222)
Acting for local councils
in judicial reviews of their powers of compulsory acquisition under the Local Government Act 2002, and to approve plan changes under the Resource Management Act 1993. (Sheffield Properties Ltd v Kapiti Coast District Council [2018] NZHC 3290; Commercial Properties Ltd v Hutt City Council [2019] NZHC 2243)
Acting for a group of creditors
in a case concerning novel issues of class construction under the Companies Act, appealed to the Supreme Court (Advicewise People Ltd & Ors v Trends Publishing Ltd [2016] NZHC 2119 (High Court), [2017] NZCA 365 (Court of Appeal), [2018] NZSC 54 (Supreme Court))
---
---
Partner, Wellington
Scott specialises in litigation and insolvency law. He advises both private and public sector clients.…
DDI +64 4 498 7349
M +64 21 822 929
Special Counsel, Wellington
Peter specialises in litigation, insolvency and credit recovery. He advises both private and public sector clients on a broad range…
DDI +64 4 462 0434
M +64 21 827 208
Senior Associate, Wellington
Oliver specialises in litigation and dispute resolution. He has particular expertise in commercial, banking and finance…
DDI +64 4 462 0938
M +64 27 388 9788
---