Partner, Wellington
Seb Bisley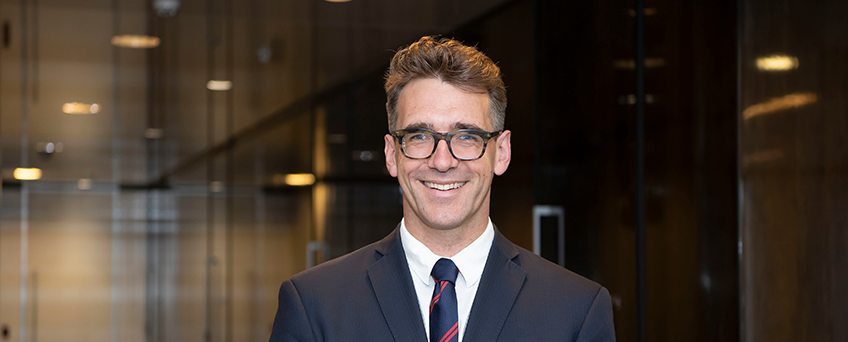 ---
Profile
Seb specialises in advocacy and litigation, including arbitration and mediation. 
Seb is described in the Legal 500 2016 as an "excellent advocate" and is recommended as a litigator and insolvency lawyer in the Legal 500 2017, AsiaLaw 2017 and Doyle's Insolvency Guide 2016 and 2017.  He is admitted in both England and New Zealand, and has an LLM in competition law from Durham University.
Seb has appeared at all levels of the New Zealand courts.  He regularly appears in the High Court and Court of Appeal.
"Pleasant to deal with and very approachable."
Legal 500 2017
An "excellent advocate".
Legal 500 2016
---
---
Work highlights
Acting for a group of creditors
in a case concerning novel issues of class construction under the Companies Act, appealed to the Supreme Court. (Advicewise People Ltd & Ors v Trends Publishing Ltd [2016] NZHC 2119 (High Court), [2017] NZCA 365 (Court of Appeal), [2018] NZSC 54 (Supreme Court))
Acting for Contact Energy
in an application for declarations as to the effect of the Consumer Guarantees Act 1993 on electricity (Contact Energy Ltd v Moreau [2018] NZHC 2884)
Applying for orders to transfer land
under the Property Law Act 2007 (Clarke v McAlister [2018] NZHC 1749)
Acting for Contact Energy
in complex intellectual property claim (Siemens (NZ) Ltd v General Electric International Inc & Contact Energy Ltd)
Acting for Accident Compensation Corporation
in relation to the DePuy hip prosthesis failure (Sellwood & Ors v Accident Compensation Corporation [2017] NZHC 2604)
Acting for English trustees
in bankruptcy seeking recovery of assets in New Zealand (Leeds & Wood v Richards & Anor [2016] NZHC 1191; [2016] NZHC 2314)
more
---
Alternate contacts

Scott Barker
Partner, Wellington
Scott specialises in litigation, insolvency and credit recovery law. His practice includes banking, insurance and commercial…
DDI +64 4 498 7349
M +64 21 822 929

Peter Niven
Special Counsel, Wellington
Peter specialises in litigation, insolvency and credit recovery. He advises both private and public sector clients on a broad range…
DDI +64 4 462 0434
M +64 21 827 208

Oliver Gascoigne
Senior Associate, Wellington
Oliver specialises in litigation and dispute resolution. He has particular expertise in commercial, banking and finance…
DDI +64 4 462 0938
M +64 27 388 9788
---