Consultant, Wellington
Wayne Chapman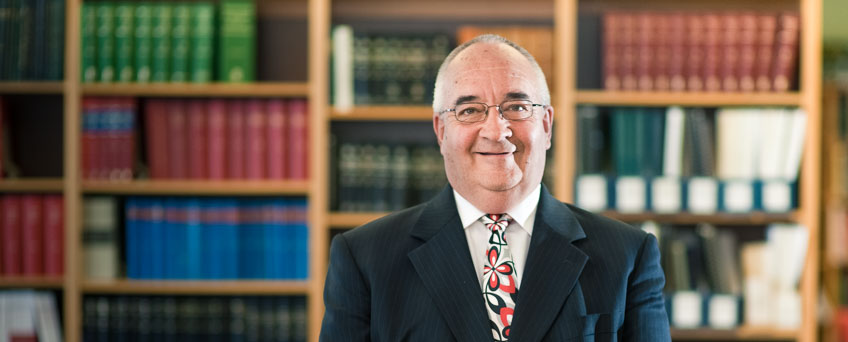 ---
Profile
Wayne specialises in property law and has been involved in the residential property market in Wellington as a conveyancing lawyer for over 40 years.  He has an in-depth knowledge of the market and close business connections with leading agents and financiers.  In addition to conveyancing advice, Wayne can assist with personal legal services - preparation of wills, administration of estates, estate and trust planning.
Wayne has given expert evidence in his specialist fields for plaintiffs and defendants in both the District Court and High Court as well as assisting with settlement of claims before litigation.
Wayne was appointed to the New Zealand Law Practitioners Disciplinary Tribunal in December 2004 and to the New Zealand Lawyers and Conveyancers Disciplinary Tribunal following the passing of the Lawyers and Conveyancers Act 2006.
As a Notary Public he is authorised to certify documents and swear affidavits for recognition in all overseas countries.
Member of the lawyers and Conveyancers Disciplinary Tribunal
President of the Wellington District Society of Notaries
New Zealand Law Society on the Sutherland Self Help Trust Board
---
---
Work highlights
Acting on the sale and purchase of all types of property
(residential, commercial and rural) including subdivisions
Preparing wills, advising on estate planning and the administration of estates and trusts
Accepting and acting on Court appointments as Trustee
to resolve impasses in existing trust structures
Wayne Chapman - Ongoing administration of continuing estates and trusts
preparing enduring power of attorney
and advising on issues of Elder Law (the various laws affecting elderly people)
Mentoring and training junior staff in my areas of expertise
less
---
Alternate contacts

Charlotte von Dadelszen
Partner, Wellington
Charlotte specialises in leasing, construction and land-related property advice. She has been involved in the development…
DDI +64 4 462 0508
M +64 21 915 737

Richard Allen
Consultant, Wellington
Richard specialises in property law. Richard has returned to Buddle Findlay, where he worked in the early part of his career and…
DDI +64 4 498 7314
M +64 21 240 7442
---