Special Counsel, Auckland
Myles O'Brien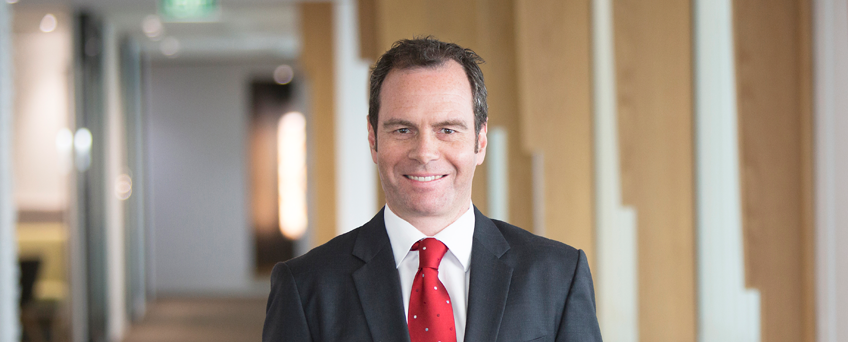 ---
Profile
Myles specialises in transactional banking and restructuring.  He has extensive experience on corporate transactional banking and property finance and also advises financiers and insolvency practitioners on distressed debt solutions and enforcement of security.
Myles spent over five years on various secondments at Bank of New Zealand (BNZ) working closely with a range of departments within BNZ. These secondments have provided Myles with long-term first-hand experience of the issues that affect financial institutions, of how financial institutions function, and the interaction of various stakeholders within a financial institution.
Myles also assists BNZ, Kiwibank and ICBC with mortgagee enforcements in respect of land and personal property, workouts and recoveries from guarantors.
Myles has also assisted banks with major projects such BNZ's response to the Christchurch earthquakes and, more recently, assisting the banking industry to develop funding solutions for customers in body corporates facing building remediation issues.
---
---
Work highlights
Acting as independent escrow agent for Body Corporates, unit owners and multiple banks
on debt funding for remediation of multi-unit title apartment properties with structural and other building failure issues
Acting for Bank of New Zealand
as secured creditor of Preet & Co - Harcourts and associated entities in voluntary administration and liquidation
Acting for Bank of New Zealand
as financier to the Hind Property hotel management group
Acting for Bank of New Zealand
as secured creditor of Yogurtnmore, Spice Supermarket and Snacknspice
Acting for Bank of New Zealand
on its development funding of, and on the subsequent sale of, Hampton Downs Motorsport Park
Acting for Bank of New Zealand
as secured creditor in relation to the development of Tauriko Business Estate in Tauranga
more
---
Alternate contacts

Partner, Auckland
Board of Management
David specialises in banking and financial services, and restructuring and insolvency law. He represents banks and financial...
DDI +64 9 358 7020
M +64 21 632 268

Partner, Auckland
Scott specialises in insolvency and debt restructuring, corporate and secured finance, and specialist personal property security and...
DDI +64 9 357 9387
M +64 21 229 1488
---