Partner, Wellington
Charlotte von Dadelszen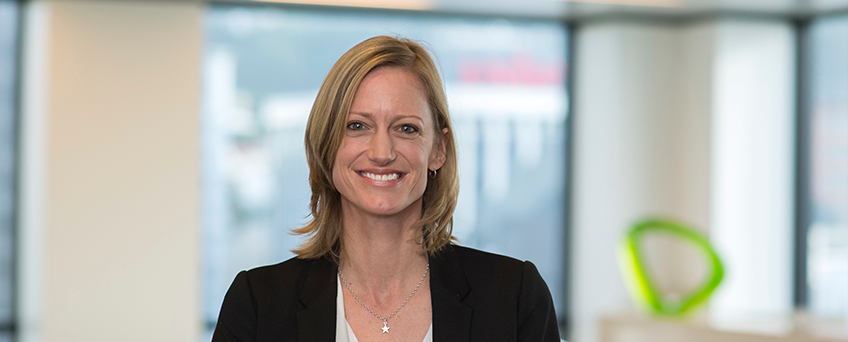 ---
Profile
Charlotte specialises in leasing, construction and land-related property advice.  She has been involved in the development and negotiation of a range of land contracts, leases, tenders, development and construction contracts, (including NZS 3910, 3915 and 3916) easements/encumbrances.  Charlotte provides specialist advice on Public Works Act transactions and has acted for the Office of Treaty Settlements in the negotiation and drafting of numerous deeds of settlement with iwi.  She acts for both government and private sector clients.
Charlotte also advises a number of community organisations.
"Buddle Findlay is 'one of the most highly regarded real estate firms, with a team that is willing to advise on risks as well as legal matters'."
Legal 500
Trustee for the Laura Fergusson Trust and the Buddle Findlay Child Health Foundation
Member of the New Zealand Society of Construction Law and Property Law Section of the New Zealand Law Society
Member of the New Zealand Law Society Lawyers' Standard's Committee
---
---
Work highlights
Acting for the Treasury, Ministry of Foreign Affairs and Trade, Airways NZ, National Library of New Zealand, Colgate-Palmolive, Steel & Tube, State Insurance and Chevron
to negotiate development agreements and anchor tenant leases of major office developments in Auckland, Wellington and Christchurch
Advising numerous clients on bespoke construction projects
on bespoke construction projects and documenting the same, including Ernst & Young, Electronet Services, Ministry of Social Development and Contact Energy
Acting for Contact Energy
to negotiate land rights for its suite of generation assets across New Zealand including land rights for pipeline and power cable corridors, and associated with wind farm developments
Acting for the National Library of New Zealand
on the tendering and construction of its National Library redevelopment project
Acting for Contact Energy and the Ministry of Tourism
to negotiate Public Works Act arrangements for East Taupo Arterial Highway
Advising Landcorp Farming
on numerous property transactions associated with its land portfolio including sale and purchase agreements of land and livestock, tenders, subdivisions and share-milking type arrangements
more
---
Alternate contacts

Partner, Wellington
Stephen specialises in negotiation and documentation of commercial property transactions, development and construction advice...
DDI +64 4 498 7329
M +64 21 845 530

Partner, Auckland
Daniel specialises in property law and has extensive experience in property sector, corporate, banking and commercial transactions...
DDI +64 9 358 7022
M +64 21 618 535

Senior Associate, Auckland
Genevieve specialises in property and construction law and has expertise in the negotiation and documentation of commercial property...
DDI +64 9 358 7005
M +64 27 302 3020
---