Partner, Auckland
David Broadmore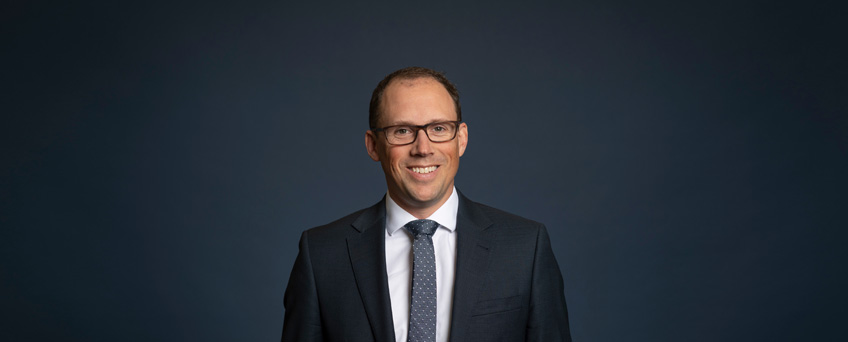 ---
David specialises in commercial litigation.  He has almost 20 years' experience in litigation and dispute resolution in both New Zealand and the United Kingdom.  He has particular expertise in resolving banking and finance, insolvency, insurance, construction, property, professional negligence and a wide range of contractual disputes. 
The most recent contractual disputes that David has acted on include defective goods claims, shareholder disputes, claims arising from mergers and acquisitions and claims under construction contracts, management contracts, agency contracts, IT contracts, and sale and purchase contracts.
He is an experienced advocate, having appeared as counsel in the Supreme Court, Court of Appeal and High Court in substantive proceedings and applications for urgent relief.  He is also experienced in a broad range of alternative dispute resolution, including mediation, arbitration and expert determination.
David advises and acts for a number of clients across a range of sectors, including financial institutions, insolvency practitioners, public bodies, insurers, developers, contractors, manufacturers, vendors and purchasers.  David is also admitted as a Solicitor of the Supreme Court of England and Wales.
"David Broadmore is a very safe pair of hands. He leaves no stone unturned. His advice is thorough and clear and his quick response times and ability to build a good rapport with clients make him a pleasure to work with. No swagger here, just excellent legal advice."
Legal 500
"Client-focused and a good communicator who is calm under pressure."
Legal 500
Legal 500: Next Generation Partner
Benchmark Litigation: Litigation Star
Member of RITANZ, SCLNZ and NZILA
---
---
Acting as lead counsel for New Zealand Industrial Park
to successfully appeal a High Court decision and reinstate two restrictive covenants.  The covenants restricted Synlait Milk from developing its NZ$280m infant formula manufacturing plant (New Zealand Industrial Park Ltd v Stonehill Trustee Ltd [2019] NZCA 147), subsequently appealed to the Supreme Court in Synlait Milk Ltd v New Zealand Industrial Park Ltd [2020] 1 NZLR 657, and settled)
Acting for New Zealand Steel
in defence of a claim seeking an injunction requiring New Zealand Steel (and other New Zealand emitters of greenhouse gases) to reach net zero greenhouse gas emissions by 2030 (Smith v Fonterra Co-Operative Group Ltd [2020] NZHC 419); Smith v Fonterra Co-Operative Group Ltd [2021] NZCA 552)
Acting for Sky Network Television
in proceedings arising out of the Commerce Commission's decision on an application for clearance of the proposed merger with Vodafone under s 66 of the Commerce Act 1986, including opposing an application by Spark for interim relief (Spark New Zealand Trading Ltd v Commerce Commission [2017] NZHC 238)
Acting for various banks and other financial institutions
to successfully oppose injunction applications, defend substantive claims, and enforce loan and guarantee obligations (for example: Lu v Industrial and Commercial Bank of China (NZ) Ltd [2020] NZHC 402; Bank of New Zealand v Sampson [2015] NZHC 2768; Fortes v Bank of New Zealand [2014] NZCA 346; ANZ Bank New Zealand Ltd v Calvert (2013) 14 NZCPR 361 and [2013] NZHC 3169)
Acting for various liquidators and administrators
including of the Forestlands group of companies, Encorefx (NZ) and of the Arrow group of companies (Re Encorefx (NZ) Ltd [2020] NZHC 674; Re Forestlands (No.2 Ltd (In Liquidation) [2019] NZHC 393, Re Forestlands NZ Ltd [2018] NZHC 2447)
Advising the liquidators of a large construction company
on issues arising during their appointment, including recovering funds for the benefit of creditors, advising on insurance issues and defending several defective building claims against the company (Body Corporate 346799 v KNZ International Co Ltd [2017] NZHC 511; Body Corporate 326421 v Auckland Council [2015] NZHC 862; McCullagh v Underwriters Severally [2015] NZHC 1384)
---
---
Partner, Auckland
Board of Management
Sherridan specialises in employment, industrial relations and health and safety as well as litigation and dispute resolution…
DDI +64 9 357 1858
M +64 27 545 9768
Partner, Wellington
Scott specialises in litigation and insolvency law. He advises both private and public sector clients…
DDI +64 4 498 7349
M +64 21 822 929
---