Partner, Auckland
Board of Management
David Thomson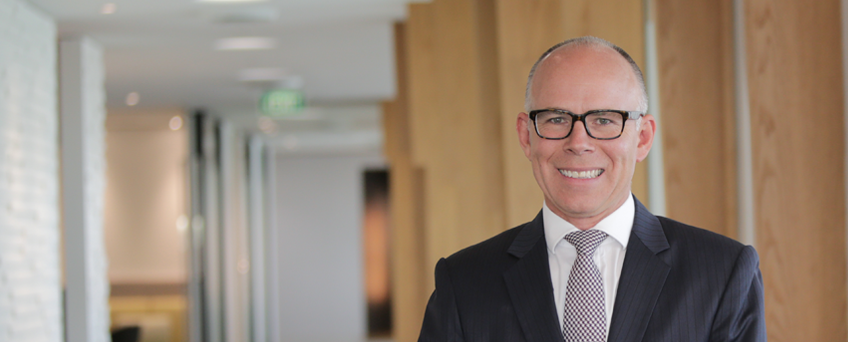 ---
Profile
David specialises in corporate and commercial law with considerable experience in mergers and acquisitions, joint ventures, shareholding arrangements and commercial contracts.  David has more than 20 years of transactional experience across a wide range of industry sectors.
In addition to his transactional work, David advises a number of multi-national companies in respect of their New Zealand businesses.
David also regularly advises public sector clients on commercial issues and projects, including The University of Auckland, Panuku Development Auckland, Auckland Council, Museum of New Zealand Te Papa Tongarewa, Predator Free 2050 and New Zealand Blood Service.
"M&A specialist David Thomson has 'great market insight'. A 'sound and practical' M&A specialist."
Legal 500
---
---
Work highlights
Advising Auckland Council
on its 2019 reorganisation and acquisition of various assets and businesses comprising the Auckland waterfront from Panuku Development Auckland
Advising CNZ Group
on the restructure and disestablishment of its national franchise group to create a centralised trading company
Advising Menzies Aviation New Zealand
on its acquisition of Hamilton Aero Maintenance
Advising Cuthbert Stewart
on its acquisition of Energy Solution Providers
Advising LINX Cargo Care Group and C3
on the acquisition of the Pedersen wood chipping and wood yard management businesses in New Zealand and Australia from Maui Capital
Advising DKSH
on its acquisition of the beverage brands and business of Davies Foods
more
---
Alternate contacts

Simon Vodanovich
Partner, Auckland
Simon specialises in corporate, mergers and acquisitions (M&A) and the laws relating to financial markets conduct. He advises on…
DDI +64 9 358 7032
M +64 21 612 810

Lisette Hood
Partner, Auckland
Lisette specialises in corporate and commercial law, with particular emphasis on commercial contracting, corporate governance and merge…
DDI +64 9 358 7037
M +64 27 220 5123

Nick Bragg
Partner, Auckland
Nick specialises in corporate and commercial law with considerable experience across a broad range of mergers and acquisitions…
DDI +64 9 363 0769
M +64 21 818 142
---