Special Counsel, Wellington
Peter Niven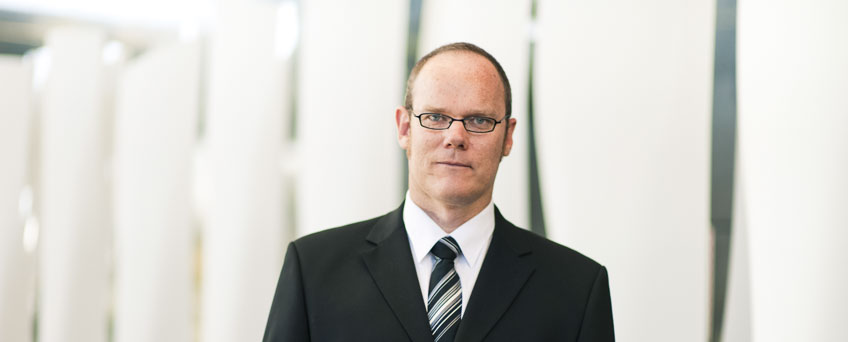 ---
Profile
Peter specialises in litigation and dispute resolution, insolvency and credit recovery.  He advises both private and public sector clients on a broad range of dispute resolution matters.
He acts on a range of litigation assignments including contractual disputes, rental arbitrations, negligence and professional negligence, insurance, judicial review, and insolvency.
He has appeared in the High Court and Court of Appeal, and has also been involved in mediations and arbitrations.
Winner of the Victoria University Medal for Academic Excellence
Cambridge Trusts Scholarship
---
---
Work highlights
Acting for Kiwibank in the successful defence of claims
by a customer alleging breach of contract, misrepresentation, breach of the Fair Trading Act 1986, and contractual misrepresentation (Rudyard Holdings Ltd v Kiwibank Ltd [2014] NZHC 1253)
Acting for Focus Genetics in a contractual dispute
raising complex issues of contract law and property law (Focus Genetics Ltd Partnership v Soldiers Trading Ltd [2015] NZHC 2127)
Advising and acting for an incorporated society in a number of disputes
arising from (for example Gulf Harbour Marine Village Resident's Association Inc v Jan Bain Holdings Ltd [2013] NZHC 2223)
Successfully obtaining defendant's summary judgment
in respect of a judicial review of the Crown Forestry Rental Trust (Taueki v Crown Forestry Rental Trust HC Wellington CIV 2011-485-1497, 17 February 2012)
Acting for a power company before the Gas Industry Company Rulings Panel
in relation to E-Gas Ltd's breaches of the Gas (Downstream Reconciliation) Rules 2008.  In the course of the matter evidence of fraud by E-Gas Ltd was found ultimately leading to two convictions
Acting for a power company
 in respect of a $3m claim for alleged historical overcharging under a supply contract over a period of six years
more
---
Alternate contacts

Partner, Wellington
Scott specialises in litigation, insolvency and credit recovery law. His practice includes banking, insurance and commercial...
DDI +64 4 498 7349
M +64 21 822 929

Partner, Wellington
Seb specialises in advocacy and litigation, including arbitration and mediation....
DDI +64 4 462 0839
M +64 21 844 428

Senior Associate, Wellington
Bridie specialises in a broad range of litigation matters across various jurisdictions. She advises on contractual disputes...
DDI +64 3 371 3563
M +64 21 0252 8460
---