Partner, Wellington
David Randal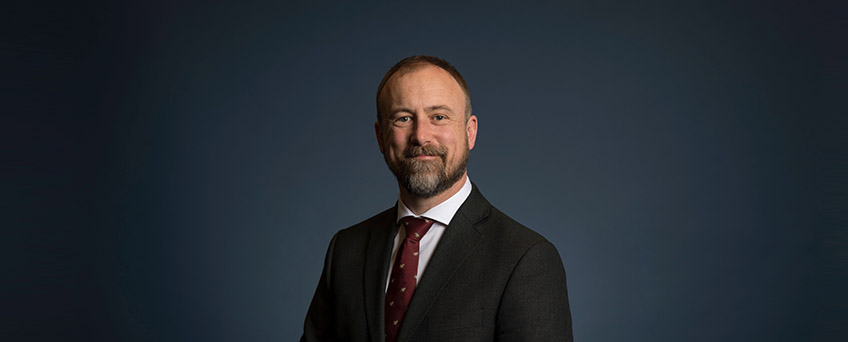 ---
David specialises in resource management, environmental and Māori law.
He has advised clients at the heart of intensive Resource Management Act (RMA) processes and relishes being part of multi-faceted teams working on large projects.  He is an experienced advocate and has appeared in a broad range of cases before various tribunals, including the Privy Council, Court of Appeal, High Court, Environment Court, Waitangi Tribunal, and Māori Land Court.
David has specific expertise in consenting large-scale infrastructure (such as transport and electricity generation projects) through streamlined consenting processes, including boards of inquiry, direct referral to the Environment Court, and processes under the COVID-19 Recovery (Fast-track Consenting) Act 2020.  He also advises on marine consent processes under the Exclusive Economic Zone and Continental Shelf (Environmental Effects) Act 2012.
David works extensively with local authorities and has expertise in resource management planning and consenting council operations such as Three Waters infrastructure, flood protection works, and other council assets.
David has acted for the Crown on the settlement of historical Treaty of Waitangi claims.
David is well reputed for his specialist knowledge of resource management and regulatory issues and of consent approvals. One client particularly appreciates his "strong knowledge of the law and recognition of the broader context."
Chambers Asia-Pacific
David is lauded by clients for his "good communication skills and empathy" as well as his "efficient, calm and well-reasoned approach." Specialising in resource management, environmental and conservation law, he has particular experience with infrastructure projects.
Chambers Asia-Pacific
"I am very impressed by David, he is very client-focused, looks to build lasting relationships, ensures clients are well informed, and has technical ability."
Chambers Asia-Pacific
Member of the Resource Management Law Association (RMLA)
Associate Member of the New Zealand Planning Institute (NZPI)
Accredited RMA hearings commissioner (with chair endorsement)
---
---
Advising Waka Kotahi NZ Transport Agency
on significant transport projects, including Te Ahu a Turanga: Manawatū Tararua Highway, the Peka Peka to North Ōtaki Expressway, and Te Ara Tupua: Wellington to Hutt Valley Walking and Cycling Link
Advising Contact Energy
on resource consent processes for several large-scale renewable energy developments, including the Hauāuru mā raki wind farm, which was called in for hearing by a Board of Inquiry
Acting for the Ministry of Business, Innovation and Employment
on its applications for marine consent to decommission the Tui oil field
Assisting an overseas client
to obtain resource consents for a large water bottling plant and successfully defend appeals in the Environment Court and High Court
Advising Horowhenua District Council
on a range of High Court, Māori Land Court, and Environment Court matters relating to municipal water, wastewater and landfill infrastructure
Advising Kāpiti Coast District Council
on Court of Appeal proceedings relating to district plan matters
---
---
Partner, Wellington
Paul was the National Chair of Buddle Findlay from 2017 to March 2020. Paul specialises in Māori Law, Treaty settlement negotiations…
DDI +64 4 462 0406
M +64 21 276 9322
Partner, Wellington
David specialises in all aspects of resource management, environmental and natural resources law and local government law…
DDI +64 4 462 0423
M +64 21 955 744
Special Counsel, Wellington
Thad specialises in resource management and Māori law. Thad has a particular specialty in RMA consenting and…
DDI +64 4 498 7335
M +64 21 840 457
---