Senior Associate, Wellington
Esther Bennett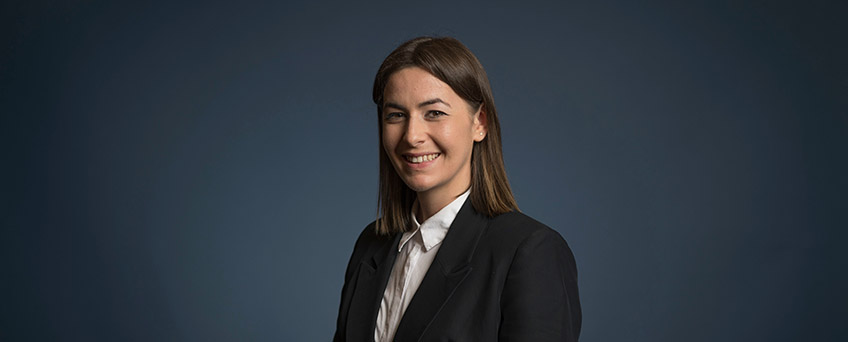 ---
Esther specialises in environmental and resource management law, acting for a range of public and private sector clients including local authorities, Waka Kotahi NZ Transport Agency, charitable organisations and large commercial companies.
Esther has particular experience in the three waters sector, having advised on a number of wastewater infrastructure projects, regional freshwater plan appeals, and a commercial water bottling resource consent application.  She also acts for clients on largescale infrastructure and roading projects with a particular focus on resilience and climate change adaptation objectives.
In addition to representing clients on resource consenting and planning matters, Esther also has experience in animal welfare law, and represented the New Zealand Animal Law Association (NZALA) and Save Animals From Exploitation (SAFE) pro bono in two High Court judicial review proceedings relating to the use of pig farrowing crates, and to rodeo practices in New Zealand.
Member of the Resource Management Law Association
Member of the New Zealand Animal Law Association
---
---
Acting for Creswell NZ
in Environment Court, High Court and Court of Appeal proceedings regarding the consenting of a water bottling plant expansion
Advising Tararua District Council
on 'three waters' issues, including water supply issues and Environment Court appeals relating to wastewater infrastructure in Pahiatua, Woodville and Eketāhuna
Representing Upper Hutt City Council
in Environment Court enforcement proceedings relating to natural wetlands under the National Policy Statement for Freshwater Management, National Environmental Standards for Freshwater and Greater Wellington Regional Council's Proposed Natural Resources Plan
Acting for Waka Kotahi NZ Transport Agency
on the notices of requirement and resource consent applications for the Ōtaki to North of Levin state highway project
Advising local authorities, including Upper Hutt City Council and Christchurch City Council
on plan change implications arising from the National Policy Statement on Urban Development and the Intensification Streamlined Planning Process (ISPP)
Acting on a pro bono basis for the New Zealand Animal Law Association (NZALA) and Save Animals from Exploitation (SAFE)
in High Court judicial review proceedings regarding the lawfulness of farrowing crates and rodeo in New Zealand
---
---
Partner, Wellington
David specialises in all aspects of resource management, environmental and natural resources law and local government law…
Email

David Allen
Partner, Wellington
David specialises in resource management, environmental and Māori law. He has advised clients at the heart of intensive RMA…
Email

David Randal
Partner, Wellington
Thad specialises in resource management and Māori law. Thad has a particular specialty in RMA consenting and…
Email

Thaddeus Ryan
---