Senior Associate, Wellington
Esther Bennett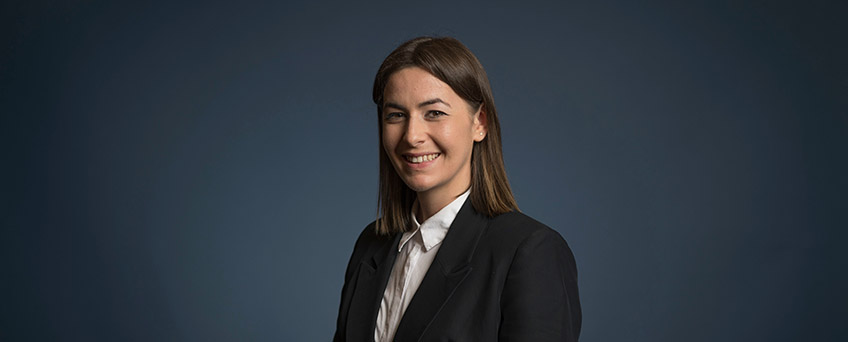 ---
Esther specialises in environmental and resource management law, acting for a range of public and private sector clients including local authorities, charitable organisations and large commercial companies.
Esther has appeared in council-level and Environment Court hearings and mediations on resource consenting and planning matters.  She is also part of the team of lawyers acting on a pro bono basis for the New Zealand Animal Law Association and SAFE in High Court judicial review proceedings relating to the use of pig farrowing crates.
Prior to joining Buddle Findlay, Esther worked in health and social care regulatory law for a firm in London as well as in the dispute resolution group at New Zealand's Ministry of Social Development.
---
---
Acting for Creswell NZ Limited
in Environment Court proceedings regarding the consenting of a water bottling plant expansion
Representing Tararua District Council
in resource consent applications and Environment Court appeals regarding its Woodville, Pahiatua and Eketāhuna wastewater infrastructure
Acting for Gisborne District Council
in Environment Court appeals on its Regional Freshwater Plan
Acting on a pro-bono basis for the NZ Animal Law Association and Save Animals From Exploitation (SAFE)
in judicial review proceedings regarding the use of, and policy and laws around, pig farrowing crates
Advising Pāmu
(Landcorp) on various resource management issues including Waikato Regional Council's Proposed Regional Plan Change 1, certificates of compliance, consent lapse periods, and general RMA compliance and enforcement
Advising Otago Regional Council
in judicial review proceedings relating to a ski field resource consent application
---
---
Partner, Wellington
David specialises in all aspects of resource management, environmental and natural resources law and local government law. He is a…
DDI +64 4 462 0423
M +64 21 955 744
Partner, Wellington
David specialises in resource management, environmental and conservation law, public law, general civil litigation and Māori law. He…
DDI +64 4 462 0450
M +64 21 742 863
Partner, Wellington
Paul was the national chair of Buddle Findlay from 2017 to March 2020. Paul specialises in resource management planning and consenting…
DDI +64 4 462 0406
M +64 21 276 9322
---