Special Counsel, Wellington
Frances Wedde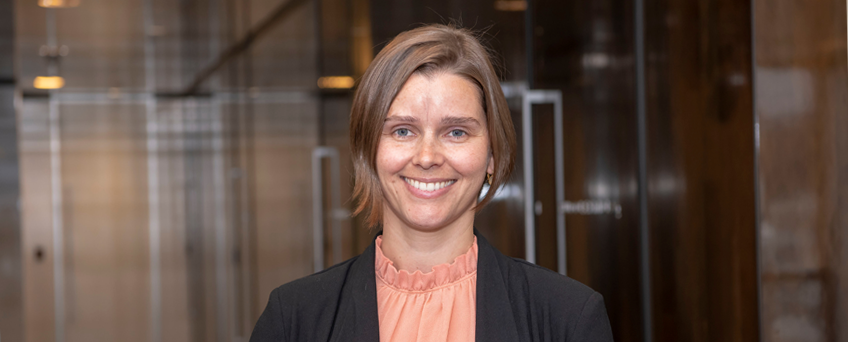 ---
Profile
Frances specialises in the Resource Management Act (RMA), Māori law, and heritage law.
She is a skilled advocate and has appeared for clients at Council hearings, the Environment Court, the High Court, Boards of Inquiry and the Waitangi Tribunal.
Frances has particular expertise in the consenting of infrastructure projects and has advised the NZ Transport Agency on major roading projects throughout New Zealand.  She also specialises in heritage law and has advised Heritage New Zealand Pouhere Taonga and other clients on heritage issues under both the RMA and heritage legislation.
Frances has represented a number of iwi clients in Treaty settlement negotiations with the Crown and has advised on matters under the Marine and Coastal Area (Takutai Moana) Act.
Prior to joining Buddle Findlay, Frances worked as a resource management and Māori law solicitor for another leading New Zealand law firm.  She has also worked for central government on foreshore and seabed legislation.
Listed as a Next Generation Lawyer by The Legal 500
---
---
Work highlights
Representing the NZ Transport Agency
at Council hearings to successfully obtain resource consents to construct a replacement for the Old Māngere Bridge in the Upper Manukau Harbour
Representing Heritage New Zealand Pouhere Taonga
in the Environment Court to successfully defend an appeal against its decision to decline authority to demolish a significant heritage building in Christchurch (Taggart Earthmoving Ltd v Heritage New Zealand Pouhere Taonga)
Advising the NZ Transport Agency
on its submission on the Christchurch Replacement District Plan, including appearing before the Independent Hearings Panel
Representing various iwi
in Treaty settlement negotiations with the Crown
Advising various iwi and local government clients
on the Marine and Coastal Area (Takutai Moana) Act
Secondment to the NZ Transport Agency's legal team
on resource management matters
less
---
Alternate contacts

Paul Beverley
Partner, Wellington
Paul was the national chair of Buddle Findlay from 2017 to March 2020. Paul specialises in resource management planning and consenting…
DDI +64 4 462 0406
M +64 21 276 9322

David Allen
Partner, Wellington
David specialises in all aspects of resource management, environmental and natural resources law and local government law. He is a…
DDI +64 4 462 0423
M +64 21 955 744

David Randal
Partner, Wellington
David specialises in resource management, environmental and conservation law, public law, general civil litigation and Māori law. He…
DDI +64 4 462 0450
M +64 21 742 863
---