Senior Associate, Christchurch
Rebecca Green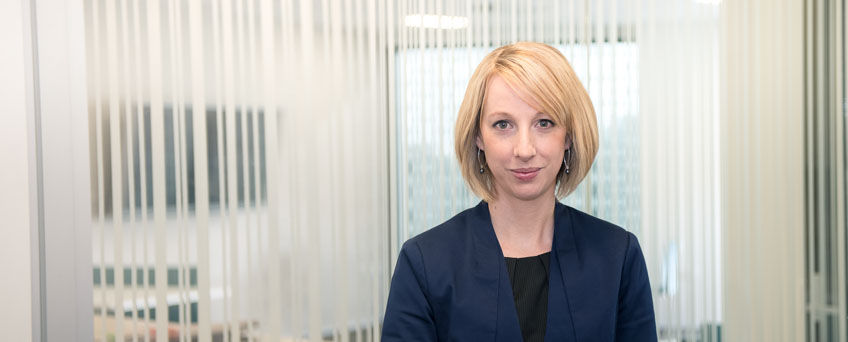 ---
Profile
Rebecca specialises in commercial and corporate law and acts on a range of financial, commercial and corporate law transactions.  She has particular experience in securities/financial product offerings, corporate statutory/regulatory compliance, structuring and governance matters, financial markets regulation (including anti-money laundering, financial advisers and service providers, credit contracts and non-bank deposit takers legislation), personal property securities and Overseas Investment Act applications.
Rebecca's work includes preparation of offering documents for regulated and unregulated offers of financial products, providing advice to banks and other financial institutions on financial markets and consumer law regulation, advising corporates (including co-operatives) on establishment, structuring, governance and regulatory compliance and preparing applications under the Overseas Investment Act.
---
---
Work highlights
Preparing a prospectus and investment statement for Central Plains Water capital raise
Assisting with the preparation of a prospectus and investment statement
for North Otago Irrigation Company capital raise for an extension of its existing scheme into the Kakanui Valley
Preparing an inaugural prospectus and investment statement for Wools of New Zealand
(ordinary shares) and for Senior Trust Capital (units in a Unit Trust)
Preparing a Product Disclosure Statement
for MahiFX for a regulated offer of derivatives
Advising issuers, promoters, managers and supervisors
in relation to regulated (listed and unlisted) and unregulated issues of financial products and compliance with the Securities Act, Financial Markets Conduct Act, Financial Reporting Act and related regulations
Managing the due diligence process associated with capital raising
or required as a condition precedent to drawdown of banking facilities, including review of relevant contracts and securities, statutory compliance and land and/or consent related issues
more
---
Alternate contacts

Partner, Christchurch
Jan specialises in banking and finance, commercial and company law. Her experience includes acting as instructing solicitor...
DDI +64 3 371 3514
M +64 21 655 604

Partner, Christchurch
Mark specialises in corporate and commercial law and advises on a range of financial, commercial and corporate law matters, including...
DDI +64 3 371 3525
M +64 21 753 769
---