Special Counsel, Wellington
Renee Stiles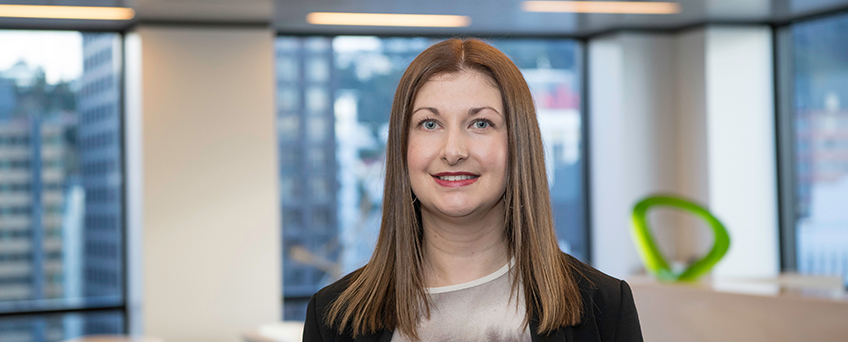 ---
Profile
Renee is a member of our Wellington TMT team, specialising in drafting, and negotiating large scale and complex ICT and outsourcing contracts for both public sector and private clients.  She is also highly experienced in e-commerce, data licensing, data protection and privacy, intellectual property commercialisation and general corporate and commercial law. 
In addition, Renee supports the Wellington payments team.  She has significant experience advising financial institutions, fintechs and corporates, including in relation to the development of financial applications and payments products and on the outsourcing of systems and services.
Renee has experience in a range of industries including banking, telecommunications, transit, media, financial institutions, energy, government departments and aviation.  She has worked with large and small organisations to develop key contractual relationships, commercialise intellectual property and develop customer terms (including online and app terms).
Prior to joining Buddle Findlay in 2014 Renee spent eight years in the commercial advisory group, specialising in TMT at another top tier commercial law firm in Wellington.
Member of the Institute of Information Technology Professionals
Associate Chartered Accountant
---
---
Work highlights
Advising the Ministry of Business, Innovation and Employment (MBIE)
on its transactional banking, foreign exchange, payment and card services procurement programme.  This was the first time in over 25 years that the government banking services had been put to tender.  This project involved working closely with MBIE's Financial Centre of expertise over a three year period from the very early stages of procurement through to execution of 15 contracts with six counterparties
Advising on the syndicated procurement
of national infrastructure platforms across multiple government common capability agreements, including infrastructure as a service, telecommunications as a service and IT managed services
Advising the Ministry of Business, Innovation and Employment
on the procurement of a hosted platform for MBIE's Occupational Licensing Common Platform which is to be provided as a hybrid of Software as a Service (SaaS) and traditional build and implementation concepts
Drafting and negotiation of information technology documentation
including syndicated and multi-sourcing procurement, intellectual property commercialisation, licensing arrangements, infrastructure outsourcing and migration/systems design, build, purchase and implementation, SaaS, Infrastructure as a Service (IaaS) and Platform as a Service (PaaS)
Advising a global technology company
on the New Zealand law implications of their various product offerings
Advising New Zealand Post
on a range of commercial agreements with an ICT focus
more
---
Alternate contacts

Amy Ryburn
Partner, Wellington
Amy specialises in commercial contracting and procurement, in particular in relation to technology, media and telecommunications…
DDI +64 4 462 0904
M +64 21 242 5889

Simon Jensen
Consultant, Wellington
Simon specialises in financial sector regulation, payments and clearing systems, and projects and advice for financial institutions…
DDI +64 4 462 0459
M +64 274 476 412

Steve Nightingale
Partner, Wellington
Steve specialises in corporate law including capital raising, mergers and acquisitions (M&A), joint ventures, limited partnership…
DDI +64 4 498 7312
M +64 27 668 2832
---