Partner, Wellington
Renee Stiles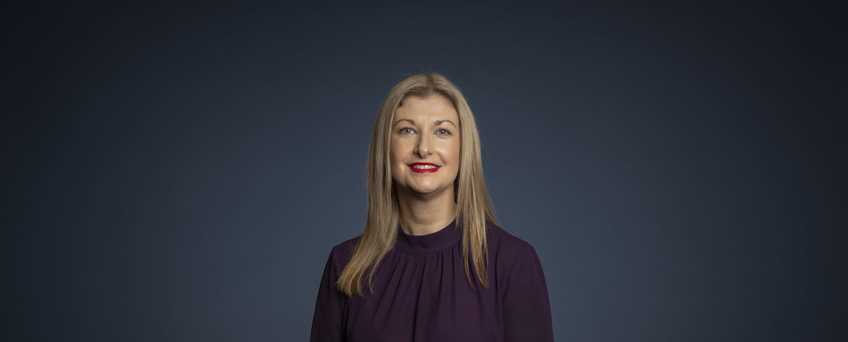 ---
Renee is a member of our Wellington corporate and commercial team, specialising in commercial contracting, information and communication technology, corporate transactions and regulatory compliance, payments, procurement and outsourcing in the financial sector.
Renee has over 15 years TMT experience, including drafting, and negotiating large scale and complex ICT and outsourcing contracts for both public sector and private clients.  She is also highly experienced in e-commerce, data licensing, data protection and privacy, intellectual property commercialisation and general corporate and commercial law.
Renee is also an experienced provider of legal advice in respect of corporate transactions, including mergers and acquisitions, capital raising and drafting and negotiation of complex commercial contracts.
In addition, Renee has significant experience advising financial institutions, fintechs and corporates, including in relation to the development of financial applications and payments products and on the outsourcing of systems and services.
Renee has experience in a range of industries including banking, telecommunications, transit, media, financial institutions, energy, government departments and aviation.  She has worked with large and small organisations to develop key contractual relationships, commercialise intellectual property and develop customer terms (including online and app terms).
Prior to joining Buddle Findlay in 2014 Renee spent eight years in the commercial advisory group, specialising in corporate and commercial law at another top tier commercial law firm in Wellington.
"The strong and pragmatic focus of Renee and the Buddle Findlay team in partnering to develop the agreements ensured an excellent outcome for all our stakeholders"
- Current client
Member of the Institute of Information Technology Professionals
Associate Chartered Accountant
---
---
Advising the Ministry of Business, Innovation and Employment (MBIE)
on its AoG banking return to market procurement process for transactional banking, foreign exchange, payment and card services, including advising and assisting with all phases of the procurement process and leading negotiations with respondents that have been shortlisted for appointment to the panel of providers.  Negotiations are expected to conclude in mid 2023
Advising Hutt City Council, GWRC and Waka Kotahi
in relation to the Riverlink project focussing on partnering and commercial contract arrangements, including aligning partnering governance and funding agreements with the Waka Kotahi standard form Alliance documentation
Advising MBIE
in relation to the establishment of a cloud framework agreement TechnologyOne working alongside MBIE's finance systems, control and procurement team, to negotiate the terms of the agreement, including liaison with a cross government governance group (consisting of key agencies who wish to transition to TechnologyOne's cloud services)
Acting for the New Zealand Defence Force (NZDF)
in negotiating and drafting the new Maritime Fleet Sustainment Services Agreement (MFSS) – Hāpai Taua Manuao a long term contract to operate and manage the engineering services at the Devonport naval base which provides engineering support to RNZN's fleet with a focus on the information security and data protection aspects of the new arrangements
Advising Waka Kotahi
on Project Next the national ticketing project to create a nationwide open loop, account based, public transport payment system. Renee's role in this project has included focusing on mitigation of risks to Waka Kotahi when undertaking its role as the solution operator while balancing its statutory functions, managing and allocating funding from the NLTF, and providing sufficient flexibility for the public transport authorities to meet their responsibilities to their respective regions
Acting for CFG
on a large forest portfolio acquisition in the Wellington region
---
---
Partner, Wellington
Board of Management
Amy specialises in commercial law. She advises on a range of commercial matters but has a particular focus on technology, media and…
Email

Amy Ryburn
Partner, Wellington
Rupert is an experienced corporate and commercial lawyer who advises on mergers and acquisitions, joint ventures and general corporate …
Email

Rupert Rouch
---