Special Counsel, Wellington
Thaddeus Ryan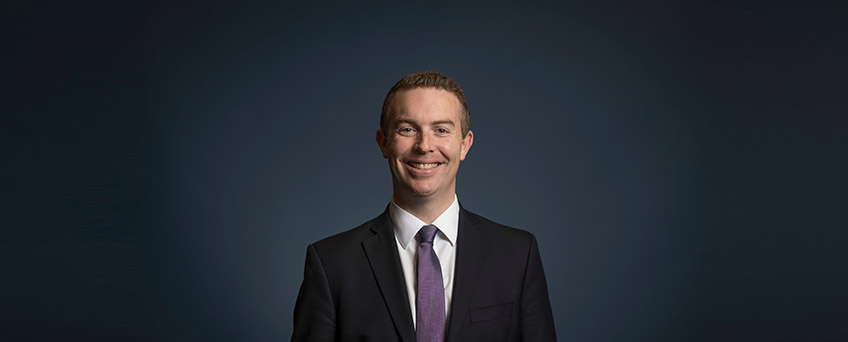 ---
Thad specialises in resource management and Māori law, assisting developers, councils and other stakeholders to navigate complex and contentious Resource Management Act (RMA) and related consenting and planning processes.
Thad has a particular specialty in RMA authorisations for large infrastructure projects.  Thad advises clients on all aspects of the consenting process and related processes for other environmental consents and the acquisition of land.  He is experienced in working with technical experts and project team members to oversee the production of technical reports, statements of evidence and other supporting documentation necessary for consenting processes for large-scale infrastructure projects.
Thad has appeared at council level hearings and in front of Boards of Inquiry, the Environment Court and the Court of Appeal.  He regularly attends Environment Court facilitated mediation of appeals on RMA consents and plans.
Prior to rejoining Buddle Findlay, Thad spent three years at a boutique London planning law firm focusing on consent application and litigation processes in respect of major infrastructure projects.
---
---
Advising the NZ Transport Agency
on a range of significant transport developments, including the Te Ahu a Turanga: Manawatū Tararua Highway, Mt Messenger project, Ngauranga to Petone shared path, Petone to Grenada link road, and the Ōtaki to north of Levin highway
Advising Gisborne District Council
on its replacement Regional Freshwater Plan, including through Environment Court mediation and litigation processes in respect of all appeals on the Freshwater Plan
Acting for the Crown
in respect of the proposed Christchurch Replacement Plan process, and appearing in front of the Independent Hearings Panel considering the proposed Plan
Acting for Horizons Regional Council
and appearing in the Environment Court in respect of declaratory proceedings under the Resource Management Act relating to the implementation of the Regional One Plan
Advising a range of councils, developers and other clients
on RMA and related processes including on appeals against proposed plan changes
Advising councils and government agencies
on compulsory acquisition of land processes, and in particular the interface of those processes with RMA consenting processes
---
---
Partner, Wellington
Paul was the National Chair of Buddle Findlay from 2017 to March 2020. Paul specialises in Māori Law, Treaty settlement negotiations, …
DDI +64 4 462 0406
M +64 21 276 9322
Partner, Wellington
David specialises in all aspects of resource management, environmental and natural resources law and local government law. He is a…
DDI +64 4 462 0423
M +64 21 955 744
Partner, Wellington
David specialises in resource management, environmental and Māori law. He has advised clients at the heart of intensive RMA processes…
DDI +64 4 462 0450
M +64 21 742 863
---