Senior Associate, Wellington
Diana Thomas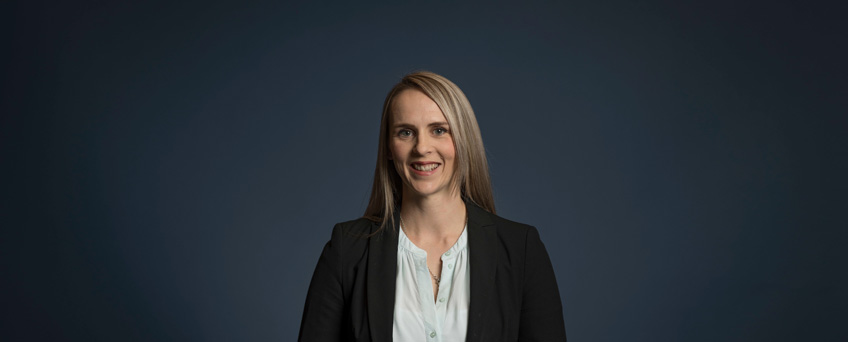 ---
Diana specialises in public law and advises government departments, Crown entities and private clients on a range of public, regulatory and commercial matters. 
Diana regularly advises clients on statutory decision-making, compliance with administrative law obligations and the legislative process.  She also advises clients on Privacy Act requests and preparing Privacy Impact Assessments.  
Diana has specialist expertise in the tertiary education sector and advises the Tertiary Education Commission on a range of legal issues. 
Prior to working at Buddle Findlay, Diana worked at the Takeovers Panel, where her work included inquiring into potential breaches of the Takeovers Code and determining pragmatic courses of action, and instructing and liaising with the Parliamentary Counsel Office to draft exemption notices.
---
---
Advising the Tertiary Education Commission
on the development and implementation of the Government's fees-free tertiary education initiative
Advising a Crown entity
on its processes and ensuring those processes are consistent with the relevant legislation
Leading a complaints process on behalf of a Crown entity
which involved drafting terms of reference, reviewing each complaint, determining whether an administrative or procedural error had occurred and drafting letters to complainants
Advising the Electricity Authority
on obligations under the Electricity Industry Participation Code 2010 (the Code) and drafting amendments to the Code to reflect new policy decisions
Preparing Privacy Impact Assessments for a Crown entity
in relation to various projects and databases
Advising the Energy, Efficiency and Conservation Authority
on their contracting and procurement processes
---
---
Consultant, Wellington
Tony specialises in competition law and regulatory processes, especially in infrastructure industries. Tony's practice is unique…
DDI +64 4 498 7304
M +64 21 349 651
Partner, Wellington
Susie specialises in competition, fair trading, overseas investment consents and economic regulation, particularly of infrastructure in…
DDI +64 4 498 7356
M +64 21 792 134
Partner, Wellington
Alastair specialises in public and commercial law. He advises clients on legislative design, decision-making by statutory bodies…
DDI +64 4 498 7318
M +64 21 449 993
---