Senior Associate, Auckland
Tom Montgomerie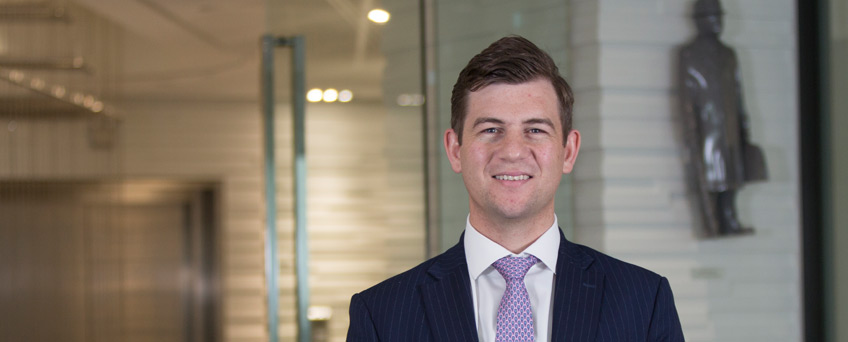 ---
Profile
Tom specialises in corporate and commercial law, with broad experience in capital markets and securities transactions, mergers and acquisitions and funds management.  Tom is skilled in managing cross border transactions and has experience drafting and negotiating a wide range of commercial contracts.
Prior to joining Buddle Findlay, Tom spent several years working for a global asset manager based in the UK where he advised on various investment transactions, fund establishments and wholesale distribution arrangements.
---
---
Work highlights
Advising numerous investment vehicles
on private market investments and disposals, including share and real asset acquisitions, due diligence, contractual and governance arrangements.
Drafting and negotiating investment management, advisory, custody, service provider, placement and distribution agreements
with financial and non-financial corporates, pension schemes, sovereign wealth funds and central banks.
Advising capital markets participants
on their regulatory compliance and capital raising activities.
Advising a multinational financial institution
on regulatory developments including European securities markets reform and the implications of Brexit.
Advising a life insurer
on the design, establishment and ongoing compliance of various unit-linked investment products.
Assisting a New Zealand based securities market operator
in relation to its FMCA transition.
more
---
Alternate contacts

Nick Bragg
Partner, Auckland
Nick specialises in corporate and commercial law with considerable experience across a broad range of mergers and acquisitions…
DDI +64 9 363 0769
M +64 21 818 142

Sarah McEwan
Partner, Auckland
Sarah specialises in corporate and commercial law with a broad range of experience in capital markets and securities transactions, merg…
DDI +64 9 363 0792
M +64 21 453 506

Simon Vodanovich
Consultant, Auckland
Simon specialises in corporate, mergers and acquisitions (M&A) and the laws relating to financial markets conduct. He advises on…
DDI +64 9 358 7032
M +64 21 612 810
---