As a key sponsor of the Halberg Foundation, we would like to express our warmest congratulations to the winners of the 60th Halberg Awards - the nation's pre-eminent event to honour and celebrate sporting achievements by New Zealand athletes, teams and coaches.  The awards were announced at a gala dinner on Wednesday 15 February at Spark Arena in Auckland. 
The Buddle Findlay Coach of the Year Award was presented to Rugby World Cup winning Black Ferns Coach Wayne Smith (pictured below with Buddle Findlay partners Vanessa Evitt and Lisette Hood).  The Black Ferns' win last November was the third Rugby World Cup title for Smith, who also led the All Blacks to victory at the 2011 and 2015 men's tournaments. 
Finalists for the award included Craig Palmer (track cycling), Gordon Walker (sprint kayak), Sean Thompson (skiing - snowboarding), and Tommy Pyatt (skiing - freeskiing). 
Buddle Findlay became a key sponsor of the Foundation in November 2016.  The Foundation was founded by Sir Murray Halberg on the belief that all people, regardless of their ability, should have equal opportunity to enhance their lives through sport.  Since 1963, the Foundation has worked hard to make Sir Murray's vision a reality for physically disabled New Zealanders.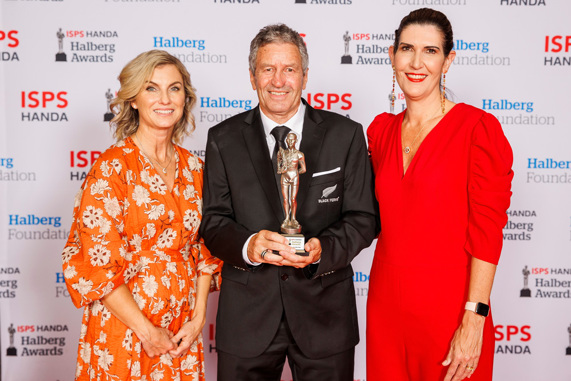 A full list of award winners can be found here.