As a key sponsor of the Halberg Foundation (the Foundation), we would like to express our warmest congratulations to the winners of the 59th ISPS Handa Halberg Awards - the nation's pre-eminent event to honour and celebrate sporting achievements by New Zealand athletes, teams and coaches.  The award winners were announced at a gala dinner on Wednesday 23 February at Spark Arena and broadcast live on Sky Sport.
The Buddle Findlay Coach of the Year award was presented to Gordon Walker, who guided the Women's Canoe Sprint team to three golds in Tokyo (pictured below with partner Jennifer Caldwell).  This is the fourth time Walker has won the Buddle Findlay Coach of the Year award.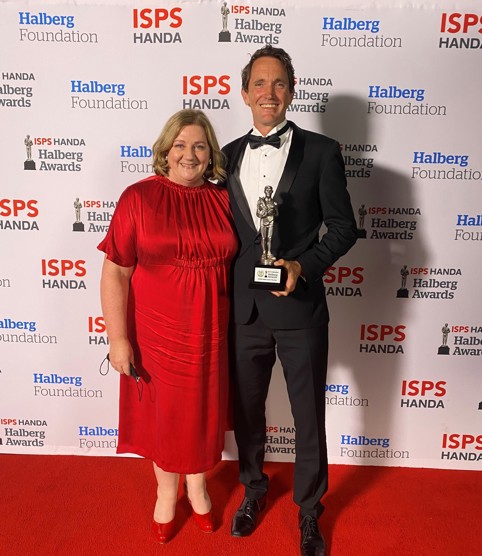 Finalists for the award included Black Ferns Sevens co-coaches Allan Bunting and Cory Sweeney, the Men's Rowing Eight coach Tony O'Connor and Black Caps coach Gary Stead.
Dame Lisa Carrington, who claimed three gold medals at the Tokyo Olympics, was named the High Performance Sport New Zealand Sportswoman of the Year, before being presented the supreme Halberg Award.
Buddle Findlay became a key sponsor of the Foundation in November 2016.  The Foundation was founded by Sir Murray Halberg on the belief that all people, regardless of their ability, should have equal opportunity to enhance their lives through sport.  Since 1963, the Foundation has worked hard to make Sir Murray's vision a reality for physically disabled New Zealanders. 
Find out more about our Halberg Foundation sponsorship here. 
View a full list of winners and finalists for the 59th ISPS Handa Halberg Awards on the Halberg Awards website.